Staff Bios
Name: Mrs. Krishelle Bridges
Title: Teacher of 3rd and 4th Grades
Other Information: Mrs. Bridges grew up in Washington State and attended Multnomah School of the Bible in Portland, Oregon, where she majored in Biblical Studies. She began substitute teaching at KCA in 2008 and joined the staff in 2013. She is passionate and enthusiastic about teaching children about the love of Jesus and has been involved in children's ministries such as Awana and Vacation Bible School for nearly 40 years. She and her husband, Doug, have lived in Lake County for over 30 years. They have four children and three grandchildren. Outside of school, Mrs. Bridges loves to play games with her family, babysit her grandchildren, and bake whenever she gets a chance.

---
Name: Mrs. Kerry Call
Title: Teacher of 1st and 2nd Grades
Other Information: Mrs. Call grew up in the central part of the Sierra Nevada Range, east of the city of Clovis. She graduated from Sonoma State University with a degree in Liberal Arts, and received her credential from CalState TEACH. Mrs. Call loves learning, teaching, and being able to share the Word of God with her students every day. Outside of school she enjoys spending time with family, volunteering at church, reading, playing games, and visiting the Sierras whenever possible. Mrs. Call lives in Kelseyville with her husband, Corey, who works for CalFire. They have three children: Erin, Ryan, and Megan.

---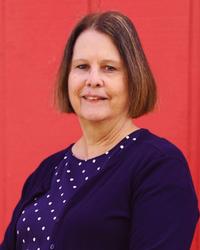 Name: Mrs. Sue Condit
Title: Kindergarten Teacher
Other Information: Mrs. Condit grew up in southern California where she enjoyed camping, dance, acting, and music performance in violin and voice. She began her teaching experience as a kindergarten and music teacher in a Christian school and served as the children's music and drama director in several churches. She graduated from Chico State with a BA in Liberal Studies, elementary/music teaching credentials, and a masters in music education. When she is not teaching, she is playing her violin in church, the Lake County Symphony, and conducting the Lake County Symphony Youth Orchestra. She is also a fiddler at the Ely Stage Stop with the District 10, California State Old Time Fiddle Association. Mrs. Condit lives in Kelseyville and has 3 children and 6 grandsons.

---
Name: Mrs. Christine Cunningham
Title: 3rd/4th Grade Aide
Other Information: Mrs. Cunningham grew up in Eugene, OR. and attended the University of Oregon where she received her Bachelor of Science in Sociology with a concentration in Criminal Justice and a Minor in Business. She moved to Lake County from Oregon in 2013. She and her husband have three children that currently attend KCA. Mrs. Cunningham feels so blessed to be a part of the KCA community.

---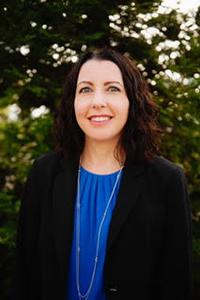 Name: Mrs. Jennifer Dorman
Title: Compliance Specialist
Other Information: Mrs. Dorman was born in Salinas, CA and feels privileged to have been raised in Lake County from an early age. She attended Bellevue University where she earned a Bachelor of Science degree in Healthcare Management. Mrs. Dorman lives in Cobb with her husband Aaron. In her spare time she enjoys crafting and a variety of outdoor activities, including boating, camping, and gardening. Mrs. Dorman joined KCA in 2018.

---
Name: Mrs. Dawn Jones
Title: Aide for 1st and 2nd Grades
Other Information: Mrs. Jones was born in Fullerton, CA, and moved to Lakeport at the age of three. She attended (and played basketball for) Mendocino Jr. College, taking Child Development classes. Her love for children grew even stronger while working at Lakeport Christian Center Preschool, where she was Assistant Director her third year. After starting a family, she ran a preschool and daycare in her home for six years. When her two boys joined the KCA family, she knew she wanted to be involved beyond volunteering in the classrooms. Mrs. Jones feels blessed to be a teacher's aide, and knows that working with children and sharing Jesus with them is God's direction for her life, outside her family and friends.

---
Name: Melissa McConnell
Title: Office Manager
Other Information: Mrs. McConnell lives in Lakeport with her husband, Kevin and two children: Sadie and Thomas. She attended the Santa Rosa Junior College where she achieved her Associate Teaching Certificate. She taught Preschool in Santa Rosa for 2 years before moving to Mendocino County with her husband. In 2015 she and her family moved to Lake County. In her spare time she loves to craft, make cards, go for walks, and spend time with family. Mrs. McConnell joined KCA in 2021.

---
Name: Ms. Denise Patrick
Title: ASTEP Coordinator, Recess/P.E. Aide
Other Information: Mrs. Patrick was born in Redwood City, CA, and grew up in Fremont. She attended UC Davis where she earned a degree in Animal Science. Mrs. Patrick shoes horses when she isn't at school, and also volunteers for LEAP. She lives in Lakeport with her son Jason, and in her spare time enjoys hiking, riding horses, boating, and reading. Mrs. Patrick joined the staff at KCA after volunteering for three years.

---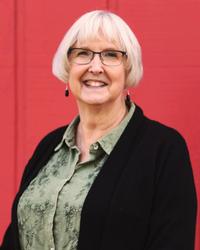 Name: Mrs. April Sombs
Title: Kindergarten Aide
Other Information: Mrs. Sombs was born in Easton, PA, and moved 30 times before graduating from Folsom High School. She assisted in the Head Start program and was a teacher's aide in Sacramento and Rancho Cordova schools for several years. Mrs. Sombs is looking forward to assisting in Kindergarten this year and says working with children is a blessing.

---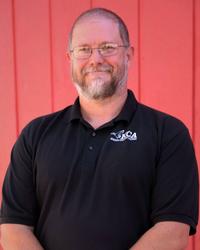 Name: Mr. Ben Sombs
Title: Vice Principal, Teacher of 7th and 8th Grades
Other Information: Mr. Sombs was born in Visalia/Pine Flat, CA in the Sequoia National Forest. He graduated from Tabor College in Hillsboro, KS and earned a degree in History as well as his teaching credential. He likes to teach because he feels a sense of accomplishment, that he can make a difference, enjoys helping kids discover new things and overcome difficulties. In his spare time he enjoys cycling, fencing, sailing, shooting and playing games. Mr. Sombs joined KCA in 2005.

---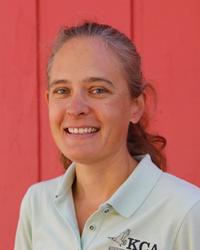 Name: Mrs. Deborah Sombs
Title: Teacher of 5th/6th Grades
Other Information: Mrs. Sombs received her BA in History and has extensive experience as a tutor for many specialized programs. Fluent in French and German (and English of course!), she is a self-acknowledged history and geography buff and she enjoys sharing this love with her class! Mrs. Sombs joined KCA in 2005.

---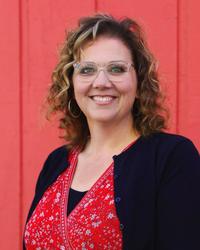 Name: Mrs. Meredith Wiser
Title: Principal
Other Information:


News
News Archive