Staff Bios
Name: Mrs. Krishelle Bridges
Title: Co-teacher of 3rd and 4th Grades
Other Information: Mrs. Bridges grew up in Washington State and attended Multnomah School of the Bible in Portland, Oregon, where she majored in Biblical Studies. She began substitute teaching at KCA in 2008 and joined the staff in 2013. She is passionate and enthusiastic about teaching children about the love of Jesus and has been involved in children's ministries such as Awana and Vacation Bible School for over 30 years. Outside of school, Mrs. Bridges loves to play games with her family and bake whenever she gets a chance. She and her husband, Doug, have lived in Lake County for 25 years. They have two grown children, whom she home-schooled for several years when they were young, and two teenage children still at home.

---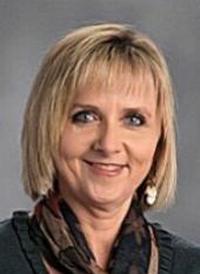 Name: Mrs. Kerry Call
Title: Teacher of 1st and 2nd Grades
Other Information: Mrs. Call grew up in the central part of the Sierra Nevada Range, east of the city of Clovis. She graduated from Sonoma State University with a degree in Liberal Arts, and received her credential from CalState TEACH. Mrs. Call loves learning, teaching, and being able to share the Word of God with her students every day. Outside of school she enjoys spending time with family, volunteering at church, reading, playing games, and visiting the Sierras whenever possible. Mrs. Call lives in Kelseyville with her husband, Corey, who works for CalFire. They have three children: Erin and Ryan, both in their early twenties, and Megan, who is in the 5th grade at KCA.

---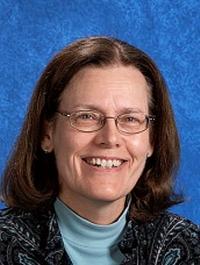 Name: Mrs. Naomi Coffelt
Title: Co-Teacher of 5th and 6th Grades
Other Information: Mrs. Coffelt grew up in Wisconsin where her father was a pastor in three different towns. She attended Concordia College, in Moorhead, MN, earning her BA in music with a minor in religion. She believes God has called her to teach and has blessed her with the talents needed. Her goal is to draw students closer to Jesus and help them grow in their relationship with Him. She loves learning and wants to encourage those she teaches to love learning. Naomi also teaches piano lessons, Sunday School and enjoys reading and scrapbooking. Mrs. Coffelt lives in Hidden Valley Lake with her husband Jerome and has two grown children whom she home-schooled when they were young. Mrs. Coffelt joined KCA in 2008.

---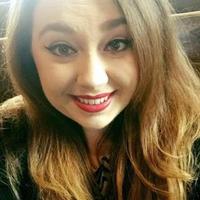 Name: Mrs. Veronica Dix
Title: Aide for 3rd & 4th Grades
Other Information: Mrs. Dix was born in Woodland, CA, and moved to Lake County for 2nd grade. She graduated from Upper Lake High School (2008) and Mendocino College with her AA in Liberal Studies (2011). Mrs. Dix was accepted into Sacramento State University but God had other plans. She went on a missions trip to Africa in July of 2011 and served with a team for 6 months, working with Calvary Chapel of Abuja. They shared the Gospel and visited with the children in an orphanage. After returning home she attended Sonoma State University, met and married her husband Danny (2013), and earned her Bachelor of Arts degree in Liberal Studies (2015). Mrs. Dix completed internships in two different first grade classes and is very excited to see what this next year has to offer at KCA!

---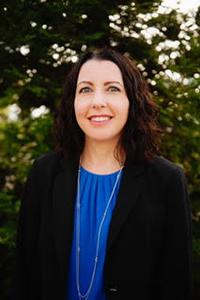 Name: Mrs. Jennifer Dorman
Title: Secretary/Bookkeeper
Other Information: Mrs. Dorman was born in Salinas, CA and feels privileged to have been raised in Lake County from an early age. She attended Bellevue University where she earned a degree in Healthcare Management, and also holds professional certifications in personal training and health coaching. Mrs. Dorman lives in Cobb with her husband Aaron. In her spare time she enjoys studying health and wellness and a variety of outdoor activities, including boating and camping. Mrs. Dorman joined KCA in 2018.

---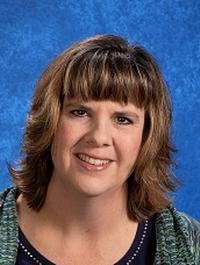 Name: Mrs. Dawn Jones
Title: Aide for 1st and 2nd Grades
Other Information: Mrs. Jones was born in Fullerton, CA, and moved to Lakeport at the age of three. She attended (and played basketball for) Mendocino Jr. College, taking Child Development classes. Her love for children grew even stronger while working at Lakeport Christian Center Preschool, where she was Assistant Director her third year. After starting a family, she ran a preschool and daycare in her home for six years. When her two boys joined the KCA family, she knew she wanted to be involved beyond volunteering in the classrooms. Mrs. Jones feels blessed to be a teacher's aide, and knows that working with children and sharing Jesus with them is God's direction for her life, outside her family and friends.

---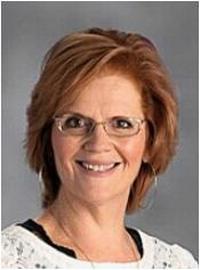 Name: Mrs. Becky Madison
Title: Principal
Other Information: Mrs. Madison was born in Petaluma and grew up in the small town of Penngrove. She graduated from Bethany University, where she received a BA and her California Credential in Multiple Subjects. She earned a supplementary credential for Secondary Spanish a few years later while teaching in Scotland. She loves her time at KCA because she can share the joy and knowledge of Godís love with the students/families. Outside of school, she enjoys knitting and other needlecrafts, trying new recipes for her husband, and participating in Bible studies and womenís ministries. Mrs. Madison joined KCA in 2007 and has over 30 years of teaching experience.

---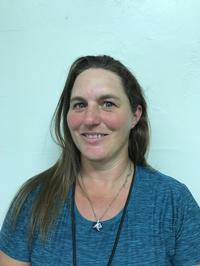 Name: Mrs. Denise Patrick
Title: Recess/P.E. Teacher
Other Information: Mrs. Patrick was born in Redwood City, CA, and grew up in Fremont. She attended UC Davis where she earned a degree in Animal Science. Mrs. Patrick shoes horses when she isn't at school, and also volunteers for LEAP. She lives in Lakeport with her son Jason, and in her spare time enjoys hiking, riding horses, boating, and reading. Mrs. Patrick joined the staff at KCA after volunteering for three years.

---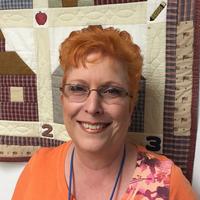 Name: Mrs. Sue Peterson
Title: ASTEP Coordinator
Other Information: Mrs. Peterson has lived all over the state of California, from Van Nuys (where she was born) up to Chico, and in several cities in between. She attended Bethany Bible College where she earned a B.A. in English. Her family moved to Lakeport 11 years ago from Rohnert Park. There she opened two after-school programs, but took a break when their three children were born. They are now grown, and she feels blessed to be able to work at KCA. Mrs. Peterson believes her job is to be an encouragement to the children placed under her care.

---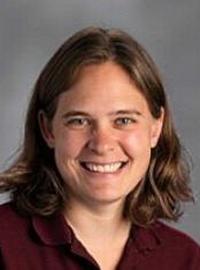 Name: Mrs. Deborah Sombs
Title: 5/6-Bible & Math; 3/4-L.Arts, History/Science
Other Information: Mrs. Sombs received her BA in History and has extensive experience as a tutor for many specialized programs. Fluent in French and German (and English of course!), she is a self-acknowledged history and geography buff and she enjoys sharing this love with her class! Mrs. Sombs joined KCA in 2005.

---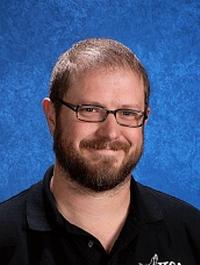 Name: Mr. Ben Sombs
Title: Teacher of 7th and 8th Grades
Other Information: Mr. Sombs was born in Visalia/Pine Flat, CA in the Sequoia National Forest. He graduated from Tabor College in Hillsboro, KS and earned a degree in History as well as his teaching credential. He likes to teach because he feels a sense of accomplishment, that he can make a difference, enjoys helping kids discover new things and overcome difficulties. In his spare time he enjoys cycling, fencing, sailing, shooting and playing games. Mr. Sombs joined KCA in 2005.

---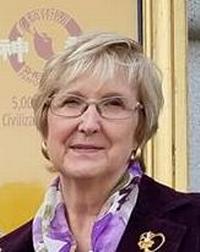 Name: Mrs. April Sombs
Title: Kindergarten Aide
Other Information: Mrs. Sombs was born in Easton, PA, and moved 30 times before graduating from Folsom High School. She assisted in the Head Start program and was a teacher's aide in Sacramento and Rancho Cordova schools for several years. Mrs. Sombs is looking forward to assisting Mrs. Boardman in Kindergarten this year and says working with children is a blessing.